Harnessing the power of nature through the limitless potential of insects
Insects as a bio-resource
Over 5.5 billion rely on meat, fish, and eggs for protein, with a 70% demand increase in 30 years. Limited high-quality sources underscore the need for sustainable alternatives for food security.
Supporting livelihoods
We are supporting livelihoods of insect and silk farmers, fostering fair practices, and securing a sustainable future for the communities we work with and cultivating a symbiotic relationship that benefits us all.
Improving food system
In the quest to enhance food systems, we address the staggering 1.3 billion tons of annual food waste. Our Insect Biotechnology innovations unlock the potential of organic by-products, crop residues, and more, redefining sustainability and resource utilization.

Rich in Nutrients
Insects contain all essential and non-essential amino acids, serving as a rich source of important PUFAs and bioactive peptides. This ensures productivity, growth, and immunity benefits for farmed animals, while also offering anti-aging and anti-allergic advantages for pets.
Wide Range of Applications
Insects are abundant in antimicrobial peptides, melanin, chitin, and other high-value biomolecules. These resources can foster the development of novel solutions for the health, cosmetics, nutraceuticals, and bio-pharma industries.

Sustainable in Nature
Insect protein production requires 170 times less land and 200 times less water compared to soy protein production. They represent a scalable, sustainable solution to alleviate stress on wild marine fish populations, arable land, and potable water resources.
Loop-Grubs
Loop-Meal
Loop-Oil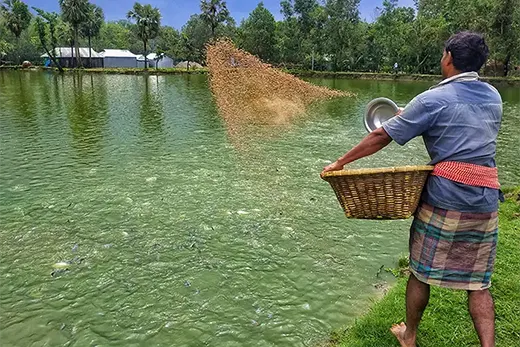 LoopMeal is a partially defatted insect protein concentrate or insect meal with ~60% Crude protein. It is rich in Bio-active peptides promoting Anti-oxidative, Anti-inflammatory, and Anti-microbial properties. Thus, it can be used as a functional ingredient in Aqua, Poultry & Pet food formulations, replacing Fish Meal or Krill meal effectively. The insect like smell enhances palatability and a lower ash content leads to higher digestibility in Livestock & Pets.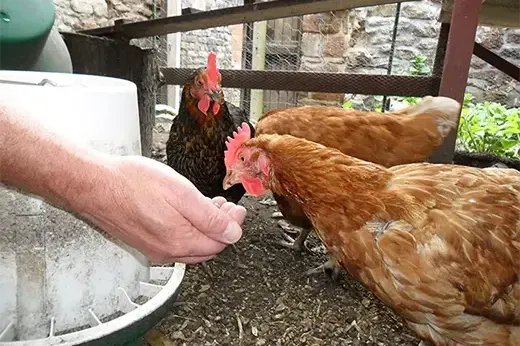 LoopOil is derived by purifying the crude oil extracted in the solvent free process of LoopMeal production. Primarily consisting of C:16, C:18, C:18 n:1, C:20 and C:18 n:3 (Omega 3 Fatty Acids), it is the perfect fat source for animals. It's best served as an energy source, either mixed right into pet food or animal feed or used as a tasty coating (like a post-extrusion spray) applied for enhanced palatability.
LoopGrubs are a highly sustainable & nutritious feed. The grubs are fed a 100% plant-based diet and are Anti-biotics free. They have high-quality protein, a higher fat content and unique fatty acid profile. With less than 5% Ash content, the whole dried insects are highly digestible and have natural chemo-attractant properties to attract fish/ birds ensuring maximum growth & the highest standard of animal welfare.
H&M Foundation And Social Alpha Announce Top 5 Start-Ups With Innovative Waste Management And Processing Solutions
Loopworm: Completing The Loop of Sustainable Feed
AGNIi and Techtonic: Advancing Waste Management
Awarded for Part of first cohort trained by FIED
Because there is no planet B: How India's startups are fighting the waste management crisis
Ashoka University's accelerator programmer AIMs to bolster startup growth in Tier II and III cities.
These 5 startups are helping build a sustainable and environment-friendly future in India.